CAS No. 7487-88-9 High Purity Magnesium sulfate
Product Overview
Magnesium sulfate can be used as tanning, explosives, paper, porcelain, fertilizer, and medical oral laxatives. Magnesium sulfate is used as a fertilizer in agriculture because magnesium is one of the main components of chlorophyll. Usually used for potted plants or magnesium-deficient crops such as tomatoes, potatoes, roses, etc. The advantage of magnesium sulfate over other fertilizers is its high solubility. Magnesium sulfate is also used as a bath salt. Magnesium sulphate, or anhydrous magnesium sulphate, is a magnesium-containing compound. Anhydrous magnesium sulphate is a commonly used chemical reagent and drying agent, but magnesium sulphate is often referred to as magnesium sulfate heptahydrate, which is a white slant or Oblique columnar crystals, odorless, bitter, clinically used for catharsis, gallbladder, anticonvulsant, eclampsia, tetanus, hypertension embolism.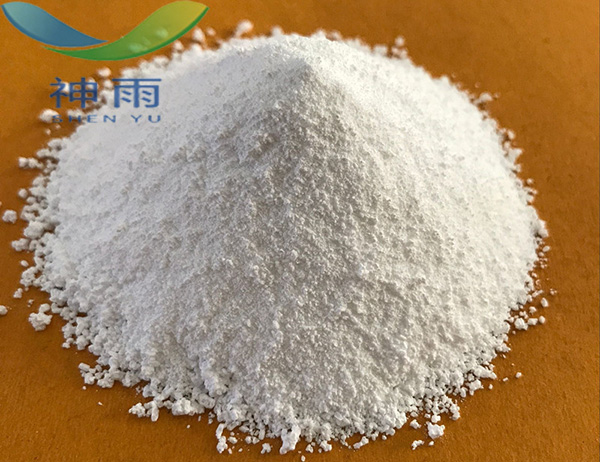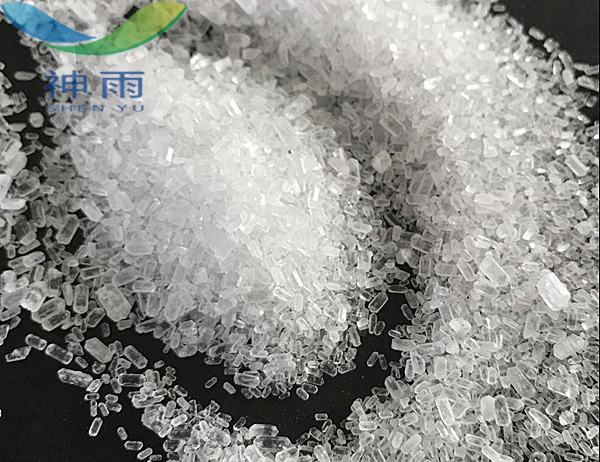 Physical Properties
CAS No. : 7487-88-9
MF: MgO4S
MW: 120.37
EINECS: 231-298-2
Melting Point: 1124 °C
Density: 1.07 g/mL at 20 °C
Vapor Density: <0.01 (vs air)
Vapor Pressure: <0.1 mm Hg ( 20 °C)
Storage: Store at room temperature.
Solubility: H2O: 1 M at 20 °C, clear, colorless
Form: powder (very fine)
Color: slightly gray
PH: 7.9 (50g/l, H2O, 25℃)
Soluble in water. Slightly soluble in alcohol, glycerol. Insoluble in acetone.
Sensitivity: Hygroscopic

Classification
Magnesium sulphate is often referred to as magnesium sulfate heptahydrate (because it is not easily dissolved, it is easier to weigh than anhydrous magnesium sulfate, which facilitates quantitative control in the industry.) In addition to monohydrate, dihydrate, trihydrate and anhydrous magnesium sulfate .
Magnesium sulfate heptahydrate industrial grade and feed grade, granular, according to the size of 0.1-1mm, 1-3mm, 2-4mm three.
Others such as anhydrous, monohydrate, dihydrate, and magnesium sulfate trihydrate are powdered.

Application
Used for printing and dyeing thin cotton cloth, silk, as a weighting agent for cotton and silk, and fillers for kapok products.
For the manufacture of porcelain, pigments, and fireproof materials
Used as a laxative in medicine.
Fillers in the tanning industry enhance heat resistance.
Agriculture is used as magnesium fertilizer.
Coagulants for cement, pulp industry, rayon and textile industries
Mainly used in medicine, microbiology industry, light industry, chemical industry, printing and dyeing industry, pharmaceutical industry, electroplating industry, smelting industry. It is used as a fertilizer in agriculture; as a feed additive; used in the manufacture of explosives, matches, porcelain, glass, pigments, and ABS resins; as a flame retardant for flame retardant plastics such as acrylic resins; used in environmental protection Sewage treatment. Magnesium sulfate heptahydrate is used in light industry to produce fresh yeast, monosodium glutamate and beverage; in the chemical industry, it is used to produce magnesium stearate, magnesium hydrogen phosphate, magnesium oxide and other magnesium salts and other sulfates such as potassium sulfate and sodium sulfate; It is used as a filler in fireproof materials to enhance heat resistance; Magnesium sulfate is processed in pharmaceuticals into laxatives, anticonvulsants, magnesium trisilicate, meleummycin, acetylspiramycin and myosin and other drugs. In the fertilizer industry, the use of magnesium fertilizers has played a major role in plant growth. In the food industry, magnesium sulfate is used in lactic acid and monosodium glutamate. It is used as a filler in the tanning industry; as a conductive salt in the electroplating industry; as a fabric dyeing agent, weighting agent, and magnesium dyeing agent in printing and dyeing. In addition, it is used for industrial sewage treatment, and it plays a role of condensation and sedimentation on waste liquid sewage to make it meet the emission standards.
Magnesium sulfate monohydrate
Application: 1. As a compound fertilizer desiccant
2. Do agricultural fertilizer magnesium sulfate as a fertilizer, can be directly used as base fertilizer, top dressing and foliar fertilizer, can be used alone, can also be used as one of the components blended. It can be applied in the traditional agriculture field as well as in the field of high value-added fine agriculture, flowers and soilless cultivation.
3. Feed additives (usually small amount)

Other related items of our company:
1. Basic Organic Chemicals
2. Inorganic Chemicals
3. Pharmaceutical Intermediates
4. Daily Chemicals
5. Active Pharmaceutical Ingredients
Looking for ideal CAS No. 7487-88-9 Magnesium Sulfate Manufacturer & supplier ? We have a wide selection at great prices to help you get creative. All the High Purity Magnesium Sulfate are quality guaranteed. We are China Origin Factory of Inorganic Salt Magnesium Sulfate. If you have any question, please feel free to contact us.
Product Categories : Inorganic Chemicals > Inorganic Salts