Industrial and Food Grade Ammonium chloride
Product Overview
Ammonium chloride refers to the ammonium salt of hydrochloric acid and is mostly a by-product of the alkali industry. 24% -26% nitrogen, white or slightly yellow square or octahedral small crystal, powder and granular two dosage forms, granular ammonium chloride is not easy to absorb moisture, easy to store, and powdered ammonium chloride is usually used as base fertilizer for Production of compound fertilizer. It is a physiological acid fertilizer and is not suitable for use on acid soils and saline-alkali soils due to its high chlorine content. It should not be used as a seed fertilizer, a field fertilizer or foliar fertilizer, and it should not be used in a chlorine-inappropriate crop (eg tobacco, potato, citrus, tea, etc.). Ammonium chloride is highly effective and stable in paddy fields, because C1 can inhibit the nitrification of paddy fields, but also favor the formation of rice stalk fiber, increase the toughness, reduce rice lodging and pest invasion.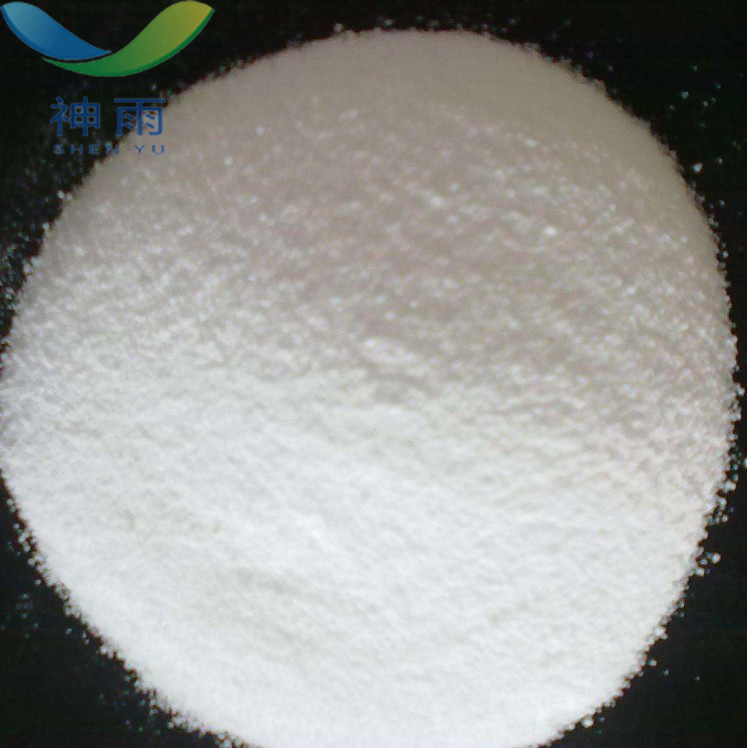 Physical Properties
CAS No. : 12125-02-9
MF: ClH4N
MW: 53.49
EINECS: 235-186-4
Melting Point: 340 °C (subl.)(lit.)
Boiling Point: 100 °C750 mm Hg
Density: 1.52
Vapor Density: 1.9 (vs air)
Vapor Pressure: 1 mm Hg ( 160.4 °C)
Refractive Index: 1.642
Storage: Store at RT.
Solubility: H2O: 1 M at 20 °C, clear, colorless
Form: Solid
Color: White
PH: 4.7 (200g/l, H2O, 25℃)(External MSDS)
Solubility in Water: soluble
Sensitivity: Hygroscopic

Application
1. It can be used as raw materials to manufacture dry batteries and batteries, other ammonium salts, plating additives, metal welding flux.
2. Used as a dyeing assistant, also used for tin plating and galvanizing, tanning leather, medicine, making candles, adhesives, chromizing, precision casting.
3. For pharmaceuticals, dry batteries, fabric printing and dyeing, detergents.
4. It is used as a crop fertilizer and is suitable for rice, wheat, cotton, hemp, vegetables and other crops.
5. As an analytical reagent, such as ammonia-ammonium chloride buffer solution. Used as a supporting electrolyte in electrochemical analysis. Used as an arc stabilizing agent for emission spectroscopic analysis, as an interference suppressor for atomic absorption spectroscopy analysis, and as a test for the viscosity of synthetic fibers.
6. Pharmaceutical Ammonium Chloride Used as Peony and Diuretics.
7. Yeast nourishment (mainly used for beer brewing), dough conditioner. Generally used after mixing with sodium bicarbonate, the amount is about 25% of sodium bicarbonate, or 10-20g//kg of wheat flour. Mainly used in bread, biscuits, etc. Processing Aids (GB 2760-96).
Classification
Food Grade Ammonium chloride
Feed Grade Ammonium chloride
Medical Grade Ammonium chloride
Industrial Grade Ammonium chloride
Package
25KGS, 50KGS/Bag, or according to customer's requirement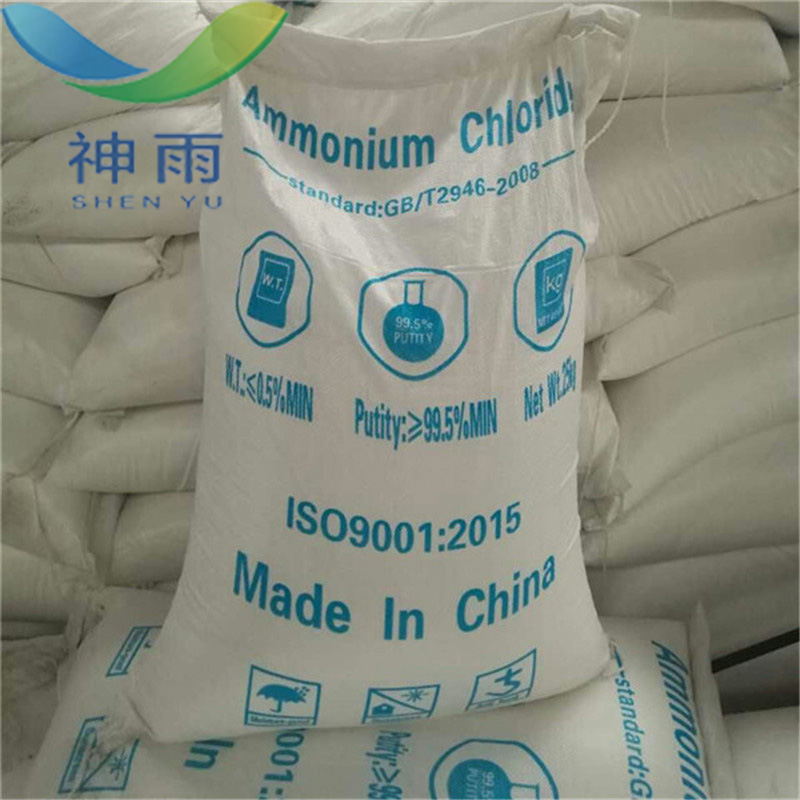 Other related items of our company:
1. Basic Organic Chemicals
2. Inorganic Chemicals
3. Pharmaceutical Intermediates
4. Daily Chemicals
5. Active Pharmaceutical Ingredients
Looking for ideal Industrial Grade Ammonium Chloride Manufacturer & supplier ? We have a wide selection at great prices to help you get creative. All the Food Grade Ammonium Chloride are quality guaranteed. We are China Origin Factory of Inorganic Salt Ammonium Chloride. If you have any question, please feel free to contact us.
Product Categories : Inorganic Chemicals > Inorganic Salts