Pure Food Additive Potato Flour For Sale
Potato Flour is made from potatoes, including potato skins, cooked, dried and finely ground. It can be used as thickening agent, although it is used for thickening thicken than white powder, but it can keep moisture in some baked foods. The process of potato starch production is basically the same as that of fresh sweet potato, but potato starch produced in industry is simpler than manual production. It is mainly composed of washing, grinding, sieving, separating protein, cleaning, dehydration and drying. The main difference between traditional production methods and modern production methods is that the latter uses a disc centrifuge or a rotating liquid separator to separate the impurities from the slot, so that the operation can be produced in a more large-scale process by automation and continuity.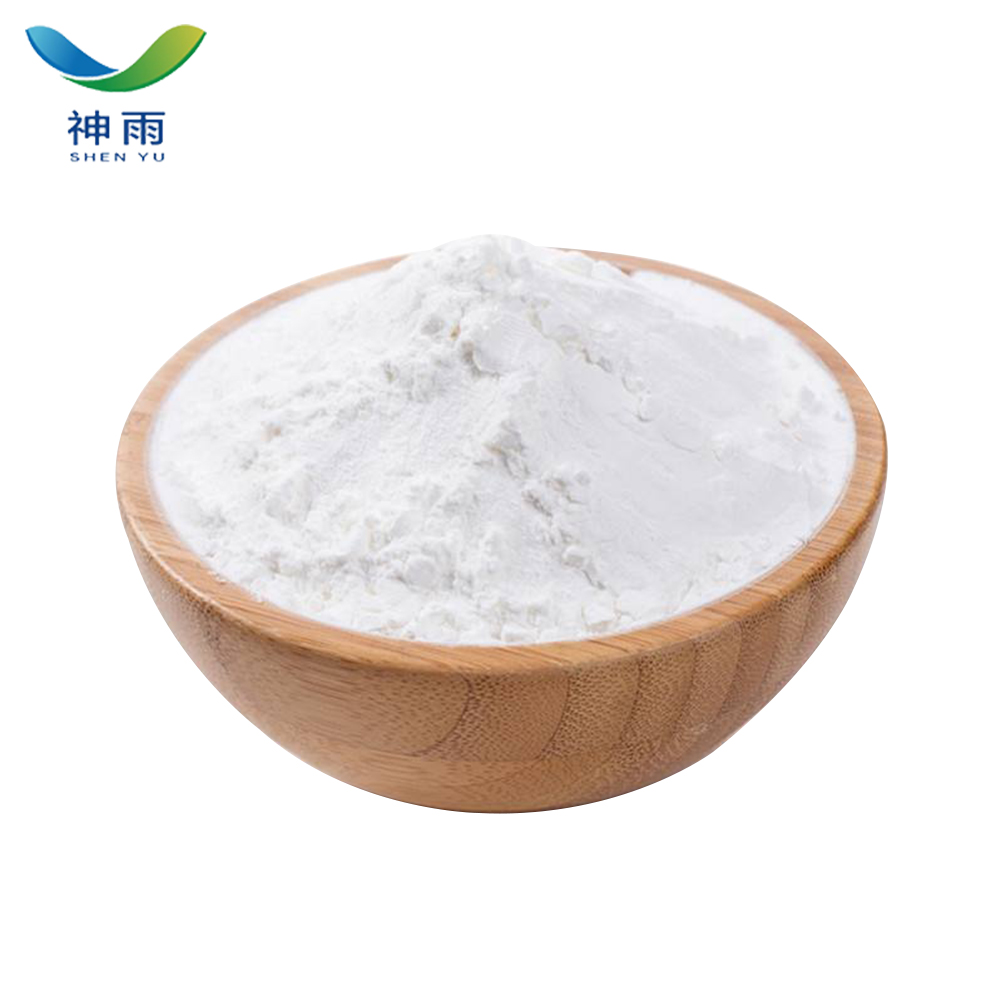 Feature:
High Purity
Low Price
Fast delivey
Good service
Potato Flour Application:
First, the first choice of meat products
The addition of starch to meat products has obvious effect on improving water retention and tissue status of products. This process is caused by gelatinization of starch during heating. Fresh meat contains 72%-80% of moisture, and the rest of solid material is mostly protein. When meat products are heated, the protein promotes the ability of water binding because of denaturation, and starch absorbs this part of water, pasting and forming a stable structure. Compared with other starch, the gelatinization temperature of potato denatured starch is low, protein denaturation and starch gelatinization of two kinds of effects are carried out almost simultaneously, and the small "water sugar" is not formed inside.
The potato denatured starch has a high expansion and strong water absorption ability. During the heating process, the meat protein is heated and denatured, forming a network structure. Because there is still a part of the water in the mesh, the starch particles are absorbed and fixed by the starch granules, so that the starch granules become soft and elastic, and play the adhesion and water retention. Double effect. The meat products with potato denatured starch are uniform and delicate in texture, tight structure, elastic, smooth, fresh and palatability. Long term preservation and cold storage are very strong water retention.
Two, the fine thickener of soy sauce
As a good thickener, denatured starch is widely used in soy sauce food. Denatured starch can reduce production cost. At the same time, because the quality of the soy sauce is stable, it can be stored for a long time without stratification, so that the appearance of the product is glossy and the taste is delicate.
The soy sauce contains more salt, so the pH value changes greatly. It usually needs to be sterilized by high temperature, and is accompanied by medium to intense agitation or homogenization. In view of the different requirements on the state, acidity and emulsification of various kinds of soy sauce, the selection and use of modified starch is especially important.
Potato denatured starch has low gelatinization temperature, which can reduce the loss of nutrition and flavor caused by high temperature; the smell is mild, it will not affect the original flavor of the product; it has high transparency and can give a good appearance of the sauce; the selected small particles can provide a very bright and clean surface. At the same time, potato modified starch has good antiaging, shear resistance, high temperature resistance and low pH value, which can effectively prevent the dehydration and dehydration of soy sauce, and to a certain extent increase the emulsification effect. In sauce products, potato modified starch can be used not only as thickening agent, but also for the specific structure and taste of the product. Special potato modified starch can also be used to improve the rheological properties of soy sauce, so as to enhance the attachment and hanging feeling of sauce.
Potato Flour Attention:
[skin contact]
Remove the contaminated clothes and rinse with the flowing water.
[eye contact]
Lift eyelids and rinse with flowing or normal saline. Go to a doctor.
[inhalation]
Out of the scene to the fresh air.
[feed]
Drink plenty of warm water and urge vomiting. Go to a doctor.
Storage: Keep from contact with oxidizing materials. Store in a cool, dry, well-ventilated area away from incompatible substances.
Package: 25kg/Bag
Other related items of our company:
1. Basic Organic Chemicals
2. Inorganic Chemicals
3. Pharmaceutical Intermediates
4. Daily Chemicals
5. Active Pharmaceutical Ingredients
Looking for ideal Food Additive Potato Flour Manufacturer & supplier ? We have a wide selection at great prices to help you get creative. All the Pure Potato Flour are quality guaranteed. We are China Origin Factory of Potato Flour For Sale. If you have any question, please feel free to contact us.
Product Categories : Food Additives